* 1989 in Guangdong, China
lebt in Berlin und Hong Kong
Carla Chan obtained her Bachelor of Arts Degree from the School of Creative Media, City University of Hong Kong. She works with a variety of media including video, installation, photography and interactive media. Much like the never-ending development of new technology Chan considers media art as a medium with infinite possibilities for artistic expressions.
Minimal in style and form Chan's works often toys with the blurred boundaries between reality and illusion, figure and abstraction. Her recent work focuses on the ambiguity in nature. Bridging natural transformation and unpredictable computer algorithms, her work is consolidated with a cohesive dynamic between form, means and content.
---
WHEN A CIRCLE MEETS THE SKY
2016
4:20 min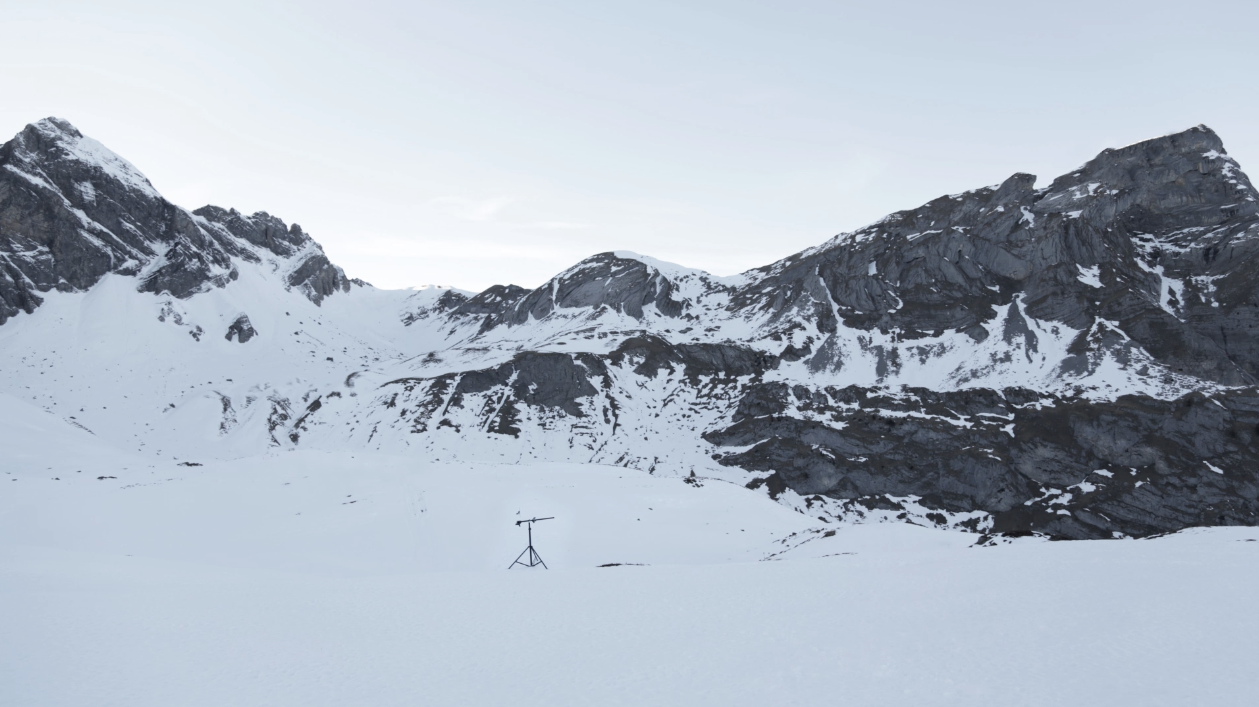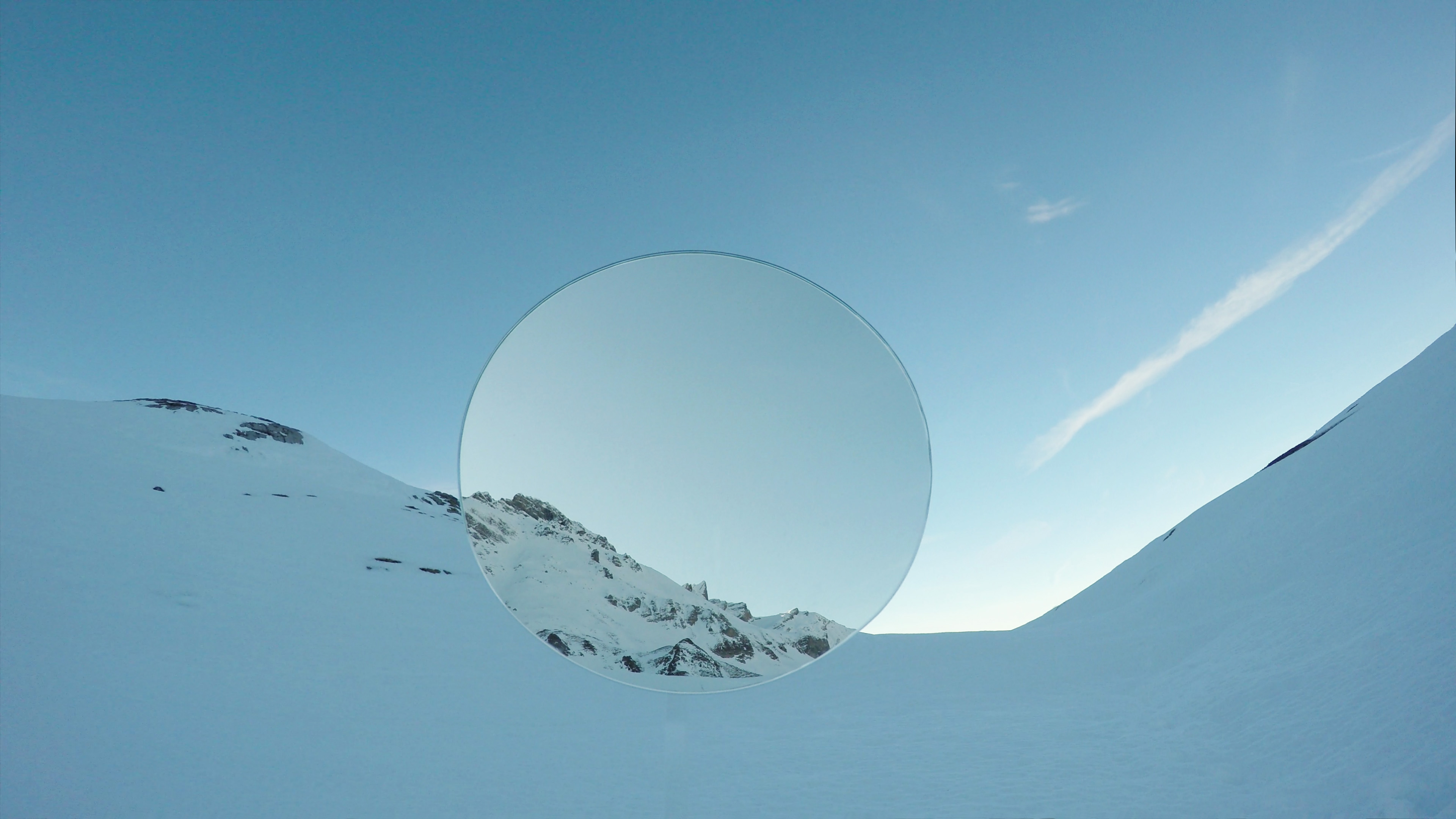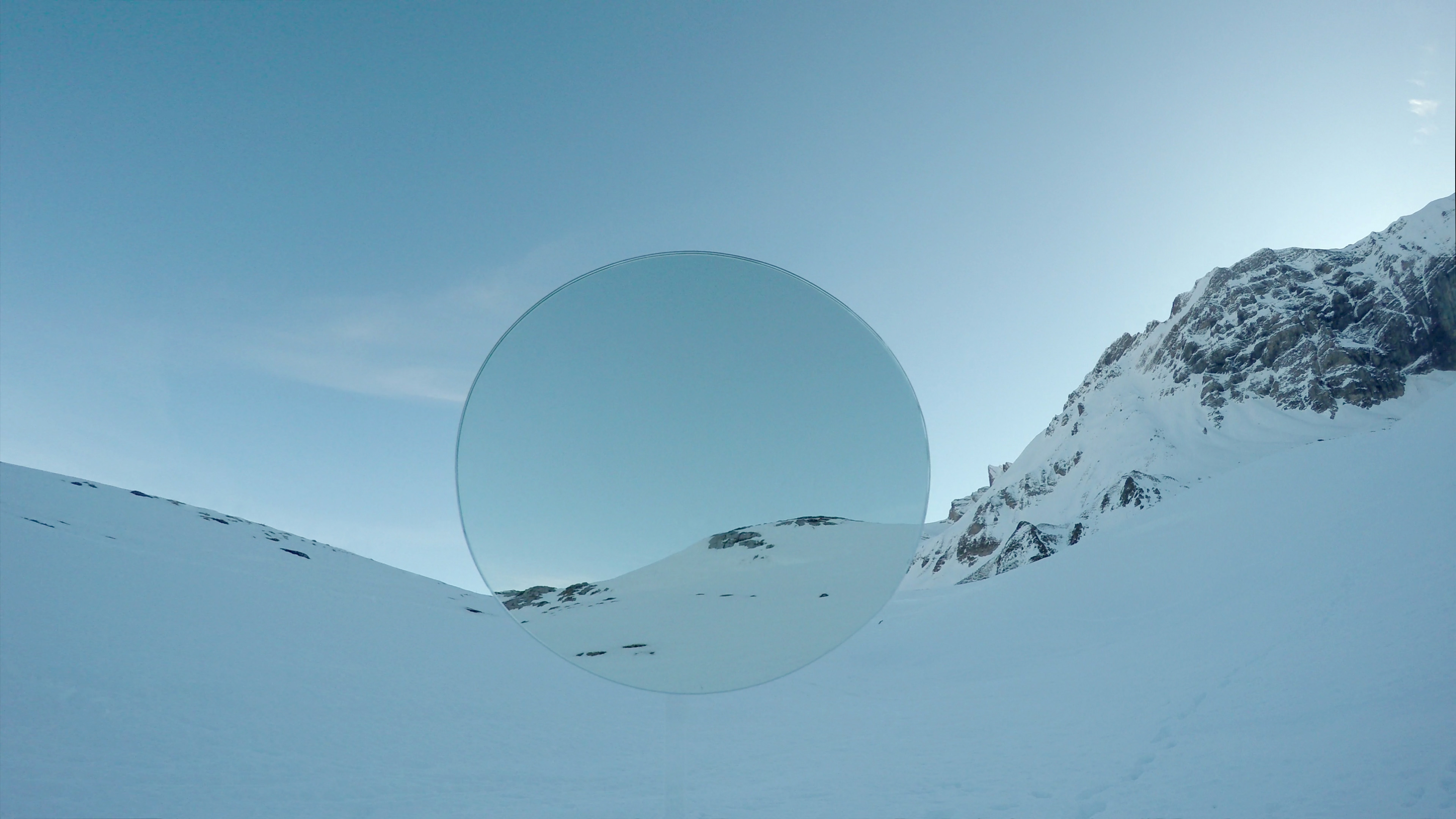 Videostills
WHEN A CIRCLE MEETS THE SKY is a video installation reflecting on the intriguing relationships among nature, technology and human agency.
Shot in the Mojave Desert, USA (2012) and Melchsee-Frutt, Switzerland (2016), the video of the installation is created by a custom-made weathervane capturing reflections of a mirror determined by wind speed and direction at the location.
Conventional cinema is a unidirectional medium where only things in the front will be captured. In this artwork, the camera looks both forward and backward simultaneously. Instead of a cameraperson selecting our perspectives, the artist allows the wind to choose our views.
Nature shoots a film with no human interaction and presence, intensifying the isolation of the remote desert while at the same time complicating our expected relationships among nature, technology and human participation in the process of artistic creation.
_________________

Text drucken [Print Friendly & PDF]